Image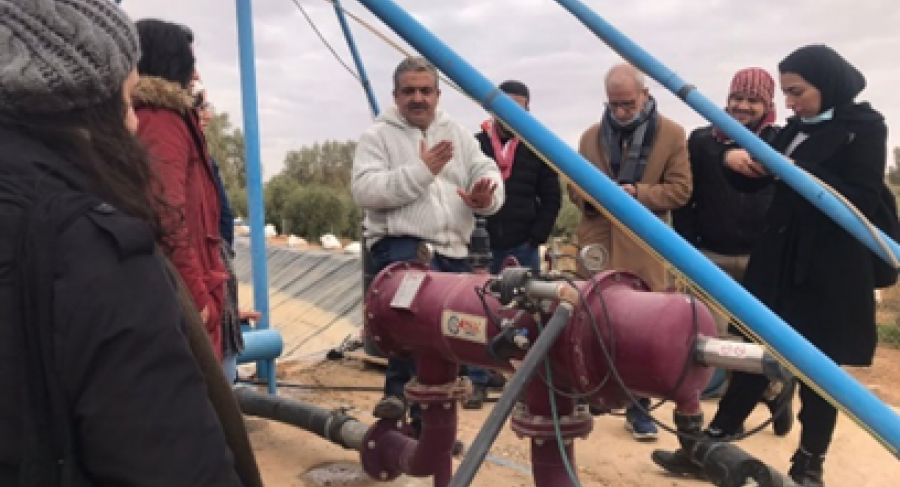 Within the Make Horticultural Knowledge Work Project, ECO Consult organized the Irrigation Efficiency Scholarship Course, from December 19 - 23, 2021. The course was hosted in Amman - Jordan and conducted by Eng. Basim Awad. The Scholarship course included theoretical sessions in addition to practical sessions/visits to Eng. Osama Al-Zyoud Farms and ADRITEC.
The Irrigation Efficiency Scholarship Course addressed several topics, starting from the introduction of the basic hydraulics, system components, and classifications, irrigation system design to the irrigation efficiency systems and improvements. The course included also Base Irrigation Schedule and Uniformity distribution, operation, and maintenance.
ضمن مشروع Make Horticultural Knowledge Work ، قامت ECO Consult بتنظيم دورة حول كفاءة أنظمة الري من 19 - 23 كانون الأول 2021، والتي عقدت في عمان - الأردن من قبل المهندس باسم عواد.
حيث تضمنت الدورة جلسات نظرية بالإضافة إلى زيارة تطبيقية في مزارع المهندس أسامة الزيود و ADRITEC.
تناولت الدورة العديد من الموضوعات بدءًا من مقدمة الهيدرولات الأساسية ومكونات وتصميم نظام الري الى أنظمة كفاءة الري والتحسينات ، وأيضا اشتملت الدورة على جدول الري الأساسي والتوزيع المنتظم والتشغيل والصيانة.